Scholarship Winners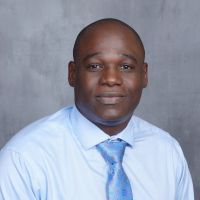 Jeremie Oubda's passion for the medical field began with his studies at the University of Ouagadougou Medical School in Burkina Faso. He moved to the United States in 2010 and enrolled at Houston Community College and was later admitted to the HCC Coleman College for Health Sciences. In 2013, he joined the US Army and served as a combat medic for four years in various posts culminating in a final deployment in Afghanistan. During his years of service, Jeremie received several awards and recognitions, including an Army Achievement medal for exceptional medical performance.
His medical journey includes the award of (N) (CT) and CNMT certifications. In August 2021, he graduated from the MD Anderson Medical Dosimetry Program.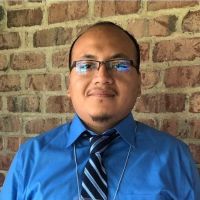 William Rios came to the United States from Mexico as a young boy. Always instilled with a desire to pursue education, he applied and graduated from the radiation therapy program at the Indiana University School of Medicine with a Bachelor of Science in Radiation Therapy. After earning his degree in Radiation Therapy, he attended the graduate medical dosimetry program at Grand Valley State University, from which he graduated in August 2021.
With medical dosimetry being an ever-evolving field, William's goal as a professional is to be at the forefront of such advances while helping to develop more effective treatment plans and, in the process, hopefully improving patient outcomes.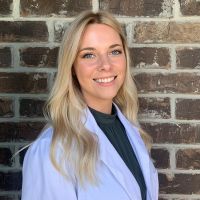 Alexis Woodin is a recent graduate from the Medical Dosimetry program at UT Health San Antonio MD Anderson/Mays Cancer Center. She is originally from upstate New York, but currently lives in Texas for this program. She has a background in CT and X-ray technologies, which is what lead her to medical dosimetry. Alexis is extremely honored to have been awarded the MDCB Exam Voucher through the AAMD Foundation and is very eager to sit for her boards and pass to advance further in this great career field.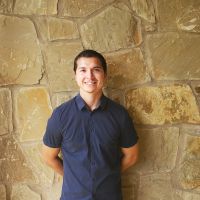 John Gonzales is a Navy Hospital Corpsman veteran from Texas.  John earned a bachelor's degree in Radiation Therapy from National University in San Diego.  In 2015, he participated in a humanitarian mission with the USNS Mercy to Fiji, Papa New Guinea, Philippines, and Vietnam. 
John is a recent graduate from UT Health San Antonio MD Anderson Cancer Center with a Certificate in Medical Dosimetry.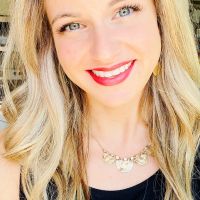 Kelly Adams is a recent graduate from the Grand Valley State University Medical Dosimetry Program. She has been a radiation therapist for eight years and had such a passion for the field that she decided to further her education. As a radiation therapist, Kelly worked with a variety of patients ranging from pediatric patients in proton therapy to geriatric patients in photon therapy and everyone in between.  She admires the strength and courage of every patient she has had the privilege to care for. 
Dosimetry is another avenue where Kelly can use innovative technology in treatment planning and her experience in radiation therapy to continue to provide the highest level of care for her patients. Kelly could not be more eager and excited to begin her new career as a Medical Dosimetrist!