Scholarship Winners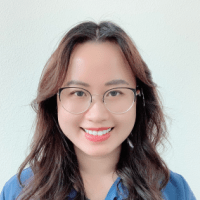 Hai Nhu Ho has been passionate about the medical field from an early age and has continued to pursue healthcare after having come to the United States from Vietnam. She first got her start in healthcare as a phlebotomist while finishing her Bachelor of Science in Kinesiology-Exercise Science from the University of Houston (UH) in December 2020. During her time as an undergrad at UH, she studied abroad in Japan to broaden her view of medical practices in other countries. Following her time in Japan, she came back with a desire to further her healthcare career and applied to the Medical Dosimetry program at the University of Texas MD Anderson Cancer Center.
Now a senior in the medical dosimetry program, Hai Nhu is eager to sit for her board exam and excited to start her career. Her goal as a future medical dosimetrist is to provide quality care for patients by creating effective treatment plans and contributing to the advancement of this evolving field. She hopes to someday share her skills and knowledge to educate students and eventually take her experiences abroad to patients in need.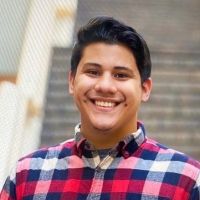 Anthony Machuca is currently a Medical Dosimetry student at the Mount Sinai Center for Radiation Sciences Education at Stony Brook University. During his undergraduate studies, the field of medical dosimetry found him: as he shadowed a dosimetrist he had an instant A-ha moment where all of his intersections fell into place. Propelled into this field by an interest in physics and anatomy, and with the boundless support of mentors, faculty, and educators, Anthony now has an anticipated graduation date of May 2023.
Anthony is deeply honored to have been awarded the MDCB Exam Voucher through the AAMD Foundation and cannot wait to sit for the board exam to advance further in this great career field. This award will allow Anthony to continue to focus on his studies and alleviate the stressors that often come with pursuing higher education. He is truly blessed to have the support of everyone across Mount Sinai Radiation Oncology, his educators, faculty at Stony Brook, the AAMD, the MDCB, and the wonderful donors who are making his dreams possible.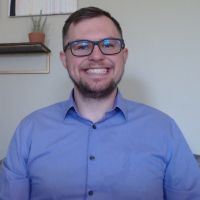 Caleb McGowan is a recent graduate of the Masters degree program at Grand Valley State University. He is originally from Fremont, Nebraska and is excited to pursue a career in Medical Dosimetry at Rhode Island Hospital in Providence. He has a background in X-ray and CT technologies and Radiation Therapy but always knew he wanted to pursue a career in dosimetry and is excited for the opportunity from the AAMD Foundation to be able to be a recipient of the MDCB Exam Voucher.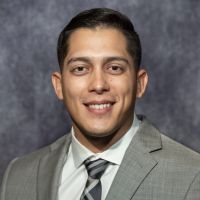 Vicente Ornelas is a recent graduate from Grand Valley State University with a master's in Medical Dosimetry. Vicente is also a Marine Corps veteran and has completed two overseas deployments as a KC-130J Airframe Mechanic.  He earned a bachelor's degree in Radiation Therapy from Texas State University in 2021.  Vicente is very grateful to have been awarded the MDCB Exam Voucher and is very eager to sit for his boards and pass to advance further in this everchanging career field.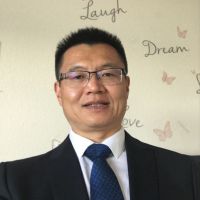 Zhaohui Xie is a bachelor's medical dosimetry program student at John Patrick University and is currently doing clinical training at the Advanced Oncology Center in Los Angeles and plans to graduate in Dec 2022. To be reunited with his family in Houston, he had to give up his physician job in China in 2018, but he always had a passion for the field. As a dynamic and ever-evolving field, Medical Dosimetry is another avenue where Zhaohui can continue to use his experience to help to develop more effective treatment plans and provide the highest level of care for the patient. Zhaohui is eager and excited to begin his new career in the US!
Zhaohui is highly honored to be awarded the MDCB Exam Voucher and would like to thank the AAMD foundation and all the donors that make awards like this possible! Their generosity will allow Zhaohui to focus on studying and inspire him to continue to help others and give back to the community.